VENUE EXPERTISE
EXTREMELY VERSATILE PERFORMER
KEYNOTE SPEAKER
Mark is an extremely versatile performer and a great keynote speaker. With…

PROMOTION PARTIES
Mark specializes in planning and organizing various parties such as…

RETIREMENT
Mark Collier is responsible, fun, charismatic emcee and able to ad-lib. At…

HOLIDAYS
Mark Collier is a perfect speaker to inspire your staff at a sales…

HOSPITALITY SUITES
The Overall Success Of Your Hospitality Suite Hinges On You Hiring The…

EMCEE
Mark is not just funny but also able to work and coordinate with other…

PRODUCT RELEASES
Mark Collier is the perfect guy to hire when it comes to product releases…

TRADE SHOWS
Mark Collier is a well-respected and experienced trade show…
"DELIGHTING & ASTONISHING AUDIENCES FOR OVER 30 YEARS"

AWARD WINNING MAGIC
AWARDS
Mark Collier was awarded these honors from some of the best magicians in the world! See him perform and you'll know why!
Strolling Magician of the Year 1994
The World Famous Hollywood Magic Castle
Strolling Magician of the Year 1995
The World Famous Hollywood Magic Castle
Creative Excellence Award 2003
The World Famous Hollywood Magic Castle
Winner of the Strolling Olympics 2004
The World Famous Hollywood Magic Castle
Strolling Magician of the Year 2005
The World Famous Hollywood Magic Castle
ABOUT MARK COLLIER
DELIGHTING AUDIENCES FOR 20 YEARS
ABOUT MARK COLLIER
Mark Collier has been delighting his audiences professionally for over 30 years. He has performed in such countries as Japan, Tahiti, Italy, France and Holland. He is a familiar and welcome sight at many of the exclusive parties held in the Santa Barbara area.
His hilarious, irreverent, tongue-in-cheek style of self-deprecating comedy contrasts with his surprising skill as a sleight-of-hand artist and accomplished juggler.
One of the things that make Mark Collier so successful is his universal appeal. He has a unique ability to have fun without making fun. Everybody has a good time. More often than not, Mark is the butt of his own jokes. At times, he may appear hopelessly lost and then pull off the most improbable miracle. He leaves the audience delighted, ecstatic, and laughing.
What's the best thing about magic?
"The Delight! Magic can rock your world in a way few other art forms can. People need to have their universe turned upside down once in a while. There is an unpredictable element. Some people are uncomfortable with it but sometimes it can seem like real magic even to me! How many artforms can make the hair stand-up on the back of your head? People need to be astonished. Life can become so predictable. It is rare to see something that you have never seen or anticipated before. Magic can do that."
Celebrities
These are some of the celebrities Mark Collier has performed for:
Jane Seymour
Alan Parsons
Kate Jackson
James Cameron
Bill Paxton
Michael Keaton
Dennis Miller
Kevin Costner
Kurt Russell
Andy Grantelli
Pink
Mario Lopez
Jamie Farr
Kathryn Bigelow
Radiohead
Corporations
This is just a small sampling of the hundreds of corporate shows Mark Collier has performed:
Big Dogs
Computer Motion
Cottage Hospital
Deckers Corporation
Delco
Fidelity National Title
Goleta National Bank
Greenhills Software
Guitar Center
Helix Corporation
Inamed
Kinkos
Miller Brewing Company
Mission Research
Montecito Bank & Trust
QAD
Raytheon
Saint Francis Hospital
Sansum Medical Clinic
Santa Barbara Bank & Trust
Sherwin Williams Paint
Toyota
Verizon
Wavefront Technology
Yardi Systems
Young Presidents Organization
Venues
A few of the venues that hire Mark Collier on a regular basis:
Hollywood Magic Castle
Four Seasons Biltmore
Bacara Resort
Fess Parker's Doubletree Inn
Santa Barbara Zoo
UCSB
La Cumbre Country Club
Sunstone Winery
Firestone Vineyards
Montecito Country Club
YEAR AFTER YEAR, OUR CUSTOMERS CONSISTENTLY RAVE ABOUT MARK'S SHOW!
DAVID LAUTENSACK
General Manager Alisal Guest Ranch & Resort Solvang, CA
PERFORMANCES
AWARD-WINNING CLOSE-UP MAGIC
AWARD WINNING CLOSE-UP MAGIC
Magician Mark Collier is an expert at mingling with your guests performing his award-winning close-up magic, or on stage with his hilarious magic/juggling/comedy show. You will hear the room come to life with excited laughter and gasps of amazement.

Mark's expertise as a world class sleight-of-hand artist with cards, coins and a variety of unexpected objects is matched only by his skills as an entertainer.
Close-up Magic
Mark Collier is highly adept at the demanding, interactive art of walk-around magic. His very likeable and comfortable character endears him to the guests while he blind-sides them with unbelievable magic. His sleight-of-hand is superb. You laugh at him for not finding your card only to find it under your drink, or in his pocket, or in your own pocket.
Stage Show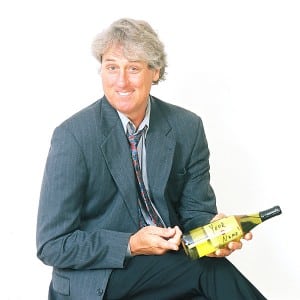 Mark Collier also has a wonderful stage act that can play to the whole room. This is a brilliant combination of magic, juggling and comedy. He uses volunteers from the audience to juggle hats. He performs inexplicable magic in a very unassuming way. He is oftentimes just as surprised at his miracles as the audience. He magically produces a bowling ball and then juggles it. And just when you think the signed card is hopelessly lost after several hilarious but failed attempts to find it, the signed card is found to be inside a corked and sealed bottle of wine which is then given to the audience member as a souvenir! Mark has had several well-known magicians offer to pay for the rights to present this but Mark is holding on to it exclusively for now.
Mark Collier is an extremely versatile performer that can help make your event successful in many ways. Please don't hesitate to contact him directly if you have any questions or would like to hear more of the creative ways in which he will work with you to help make your event a seamless, resounding success!
CONTACT & BOOKINGS
HIRE MAGICIAN MARK COLLIER
Want to hire Magician Mark Collier for your next event? Send us the details for your event using our online inquiry form below, and we'll get in touch with you to finalize the details. Please provide as much information as you can.
If you require immediate assistance, feel free to call 805-570-1108 to book Santa Barbara Magician Mark Collier.
Booking Form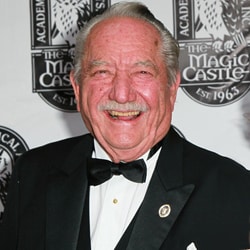 Milt Larsen
Founder, The World Famous Hollywood Magic Castle, California
"It's a very serious thing for magicians of the world to be considered by their peers as excellent magicians. You have to be pretty damn good to be considered Strolling Magician of the Year, and Mark is. He's very popular, just a delightful personality."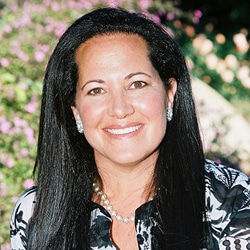 Merryl Brown
President, Merryl Brown Events LLCSanta, Barbara California
"I have hired Mark Collier to do magic at several parties over the years and I have been consistently delighted with his performances. He is funny and talented, always a winning combination!"