Magician Mark Collier is an expert at mingling with your guests performing his award-winning close-up magic, or on stage with his hilarious magic/juggling/comedy show. You will hear the room come to life with excited laughter and gasps of amazement.

Mark's expertise as a world-class sleight-of-hand artist with cards, coins, and a variety of unexpected objects is matched only by his skills as an entertainer.
Close-up Magic
Mark Collier is highly adept at the demanding, interactive art of walk-around magic. His very likable and comfortable character endears him to the guests while he blindsides them with unbelievable magic. His sleight of hand is superb. You laugh at him for not finding your card only to find it under your drink, or in his pocket, or in your own pocket.
Stage Show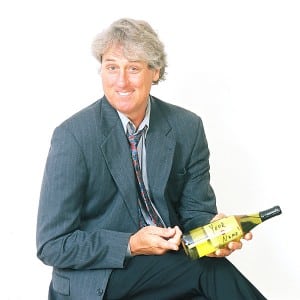 Mark Collier also has a wonderful stage act that can play to the whole room. This is a brilliant combination of magic, juggling, and comedy. He uses volunteers from the audience to juggle hats. He performs inexplicable magic in a very unassuming way. He is oftentimes just as surprised at his miracles as the audience. He magically produces a bowling ball and then juggles it. And just when you think the signed card is hopelessly lost after several hilarious but failed attempts to find it, the signed card is found to be inside a corked and sealed bottle of wine which is then given to the audience member as a souvenir! Mark has had several well-known magicians offer to pay for the rights to present this but Mark is holding on to it exclusively for now.
Mark Collier is an extremely versatile performer that can help make your event successful in many ways. Please don't hesitate to contact him directly if you have any questions or would like to hear more of the creative ways in which he will work with you to help make your event a seamless, resounding success!